Medilink Nursing agency provide experienced Nurses and HCA professionals to meet the high standards of quality and reliability, essential to the needs of our clients.
Temporary Staff For Residential And Care Homes
At Medilink Nursing, we are proud to be able to provide quality Nurses and Carers to employers who need temporary cover.
With over 22 years of experience, we have hundreds of Registered Mental Nurses, Registered General Nurses, Senior Healthcare Assistants, and Healthcare Assistants available up and down England.
A Nursing Agency Built Around You
After filling hundreds of thousands of shifts, and working closely with our clients, we know exactly what you would want from a Nursing Agency:
Fast, honest answers.
Quality Nurses and Carers.
Friendly and helpful support available 7 days a week.
The same competitive charge rates for both days and nights.
We have it all, and more!
Whenever you give us a call, you can rest assured you'll be put in the hands of someone who genuinely cares about your situation, and wants to help you out.
Our Operations Team is available every day (from 6 am until 10.30 pm), including bank holidays! All you have to do is give us a call on 0113 877 6383, and we will take care of the rest.
Whether you are a Nursing Home, Residential Home, Care Home, or any other organisation in need of temporary care staff, we will be more than happy to help you.
Quality Nurses and Carers
We understand that it can be a bit of a worry when you're hiring someone on relatively short notice, you never really know who you're going to get – unless you use us!
As well as helping relieve you of any stress, one of our main aims is to ensure that anyone we help look after gets the care and attention they need and deserve.
We guarantee that any Nurse or Carer you get from us will have:
An up-to-date DBS Check.
Undertaken regular training.
Plenty of experience in care.
A passion for what they do.
Our Available Services
From last-minute shift cover to making block bookings, and getting specialised 1-to-1 care, we are able to provide agency Nurses and Carers for all your needs.
To read more about what we offer, you can visit our Services page in the menu at the top.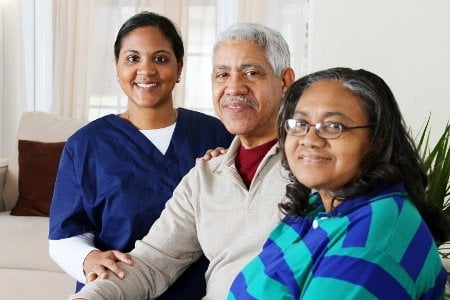 Agency Work For Nurses and Care Assistants
Are you a Nurse or Carer looking for work? If so, welcome to Medilink Nursing recruitment agency, one of the top agencies for Carers and Nurses in England, with over 22 years of experience!
Nurse and Carer Jobs Available
Would you like to work for one of the leading Agencies For Care Workers and Nurses in the UK?
If you value freedom and flexibility in your work life then you should consider working for Medilink Nursing. Thanks to our large client base, especially in the North of England, we're always looking to increase our bank of qualified Nurses and Healthcare Assistants.
Whether you're looking for work in Yorkshire, Merseyside, Lancashire, or the Midlands, we can offer a range of full-time, part-time, weekday, weekend, day and night work for Nurse and Carer roles.
What Are The Requirements?
Of course, we would want any Nurse or Carer that joins our team to share our beliefs and attitudes, some of which include:
A positive, can-do attitude.
The desire to help make someone's day the best it can be.
Genuine care and passion for what you do.
The ability to adapt to different homes and requirements.
As well as this, the experience is also essential for a Nurse or Carer to join our team.
We require any member of staff, whether it be a Registered General Nurse Registered Mental Nurse, Senior Healthcare Assistant, or Healthcare Assistant to have one of the following:
A minimum of six months experience in the last two years in a Residential Home, Nursing Home or Hospital
or
A minimum of two years experience in the last five years in a Residential Home, Nursing Home or Hospital.
So, if you have this experience, and are looking for five days a week work, or just looking to pick up some extra shifts, you might be just who we are looking for!
Apply to our agency if you are an RGN (Registered General Nurse), RMN (Registered Mental Nurse) as well as SHCA (Senior Healthcare Assistants) or HCA (Healthcare Assistant).
It's quick and easy to sign up with Medilink Nursing for either bank Nurse or HCA jobs, so why not apply today?
As well as benefiting from working with our great team see why else you should apply:
Next Day Payments are available.
Great Carers and Nurses pay rates.
Job flexibility (tell us your availability).
Holiday Pay.
Training updates annually.
Job variation (opportunity to work at different places with different faces).
Support from our dedicated office team.
Local shifts wherever you are.
Work with one of the best Nurse Staffing Agencies, jobs in care APPLY TODAY!