Why Choose Medilink Nursing?
An Agency Built Around Your Needs
Providing Healthcare Agency staff since 1998 has helped us understand what is really needed from us.

Thanks to our experience, we can offer a range of staff and services that will be able to help you out, no matter your situation!
Here When You Need Us
Our Head Office is available 7 days a week, every single day of the year, between 6:00am – 10:30pm.

Whenever you need an extra pair of hands, we're ready to help!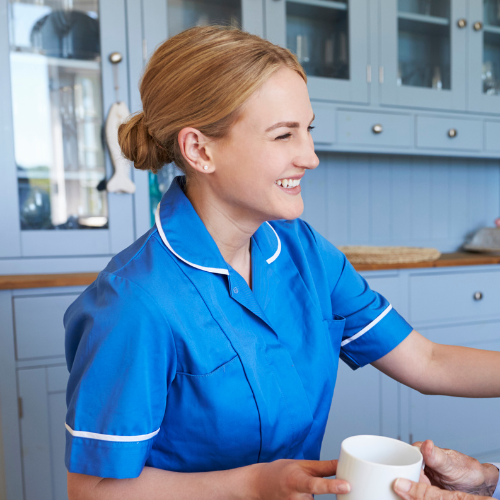 We Pride Ourselves On What We Do
Our commitment to excellence in staffing means that we prioritise the recruitment of highly skilled, reliable and experienced professionals who share our dedication to delivering exceptional care.

With the help of our incredible healthcare staff, we have been able to continuously provide exceptional healthcare staffing solutions across the country.
Here For You, Every Day Of The Year
Our Operations and Bookings team are available 7 days a week, including weekends and bank holidays, from 6:00am until 10:30pm, ensuring that you always have access to the nursing and care staff you need.
Our Strict Recruitment Process
All of our healthcare agency staff, including HCA's, RGN's, and RMN's MUST:
Have current, up-to-date training in all the mandatory fields – we refresh this training yearly.
Have a verifiable work history of at least five years and provide two professional references (verified with the organisation). This includes suitable previous experience as a Nurse or Carer.
Have 6 months of relevant experience in the UK in the last 2 years, or 2 years in the last 5. This way, we can ensure our staff fit right into a UK residential home environment.
Undergo an Enhanced DBS Check with Adult's and Children's Barred List checks.
Show us that they have the right attitude to look after others!
If we wouldn't want someone looking after us or our family, we wouldn't want them looking after your residents.
Services Tailored Around Your Needs
We don't just offer services we think you need, we offer ones we know you need. We've been providing healthcare services since 1998, so we've been able to tailor what we offer based on past experience.
We have Nurses and Carers on file who are trained in a variety of specialist areas. If you need staff trained to work with residents with disabilities, dementia, or any other conditions – we have agency staff available with experience & training.
We offer a range of booking options, allowing you the flexibility to arrange the cover you need, for when you need it. Here at Medilink we pride ourselves on our ability to regularly secure last-minute cover, so we're a great choice in case of short-notice staffing emergencies.
For more detail about the specific services we can offer, why not take a look at our services page.
At Medilink Nursing, we provide exceptional staffing solutions to residential homes across the country. Our excellence in staffing, communication, and ongoing training & development for our staff set us apart as a leading nursing and care staffing agency.
Choose Medilink Nursing for reliable, responsive, and high-quality staffing solutions that meet your unique needs. We are here to support you and your residents, no matter what challenges arise.
If you'd like to make a booking, just give us a call on 0113 877 6383 or contact us via the button below. We hope to hear from you soon!